Can you give us up to 14 days to make your badges?
Then you can save up to 33% off our standard prices as a thank you and get cheaper badges!

Regular customers will know that we turn around orders as quickly as possible.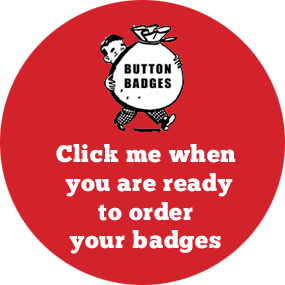 But what if you don't need your badges really quickly?

What if you can give us up to 14 days to make and deliver your badges?

Well, customers who give us plenty of notice really help us with our daily schedules for badge making. So we thought it was about time that we gave them something back as a thank you.

So, if you can give us up to 14 days notice then you can now save up to 33% off our standard badge prices!

The result - cheaper button badges for you but with zero compromise in terms of quality and service (we don't do "cheap").

What's more, it doesn't mean you will necessarily wait 14 days for delivery - if we can do your badges quicker, we will! So if you're not in that much of a hurry, or are good at planning ahead, take advantage of our lowest prices!

If you do need your badges within a week, consider our Standard and Express services.

Any questions? As always info@buttonbadges.co.uk


RELAX service button badge price list 2016
(delivery within 10-14 days, usually sooner)
Quantity
Price
20
£10
50
£20
100
£30 £25
150
£40 £35
200
£45 £40
250
£50 £45
300
£60 £55
500
£90
600
£105
700
£120
800
£135
900
£145
1000
£160
1500
£240
2000
£320
3000
£480
delivery is free in the UK - overseas customers please e-mail first for quote
prices for other quantities available on request
prices quoted are for suitable artwork supplied by you

ORDER YOUR BADGES HERE
return to our home page


Quick Badge Links
how to send us your badge artwork
your button badges questions answered
badge price list
order your badges here
contact buttonbadges


R Marshall T/A

Button Badges


© buttonbadges.co.uk 2016. All rights reserved.