Last orders! Order your button badges in time for Christmas!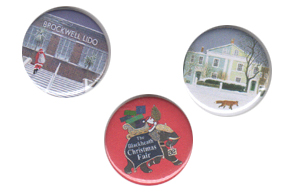 Yes, it's that time of year again. As Noddy Holder from Slade will no doubt be telling you via the wonders of radio, "It's Christmas!"
So here are our last order dates for UK customers to guarantee you get your button badges before Christmas Day.
Relax Service orders - 1pm on Monday 15th of December 2014
Standard Service orders - 1pm on Thursday 18th December 2014
Express Service orders - 1pm on Monday 22nd December 2014
Please allow for extra time if snow is falling all around me (wee Shakin' Stevens reference there to get you in the festive mood).
We're here to help you at
info@buttonbadges.co.uk
Blog
return to our home page