25mm Square Badges - Made to your design!
Button Badges
, but that's not to say we are not open to new ideas from time to time.
Twice over the last 12 months we have been asked if we made square badges. We didn't, but it did get us thinking. Wouldn't it be good if we could make square badges of roughly the same size as our button badges?
And so here we are with square 25mm badges!
Made from metal with paper artwork covered by a plastic acetate to protect it, these square badges feature a brooch style pin back.
Because they are square, they do look slightly larger than our standard circular badges, but both share the same diameter of 25mm (or an inch in old money).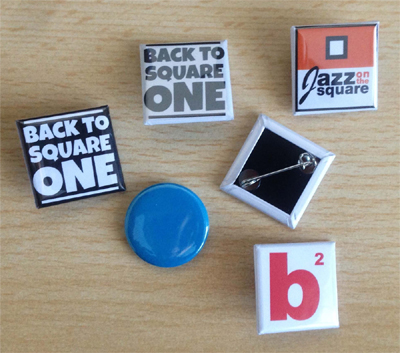 Frequently Bought

Standard 25mm button badges!

Sparkling diamond metallic finish badges!
Click Here