Wedding Badges for
your Big Day!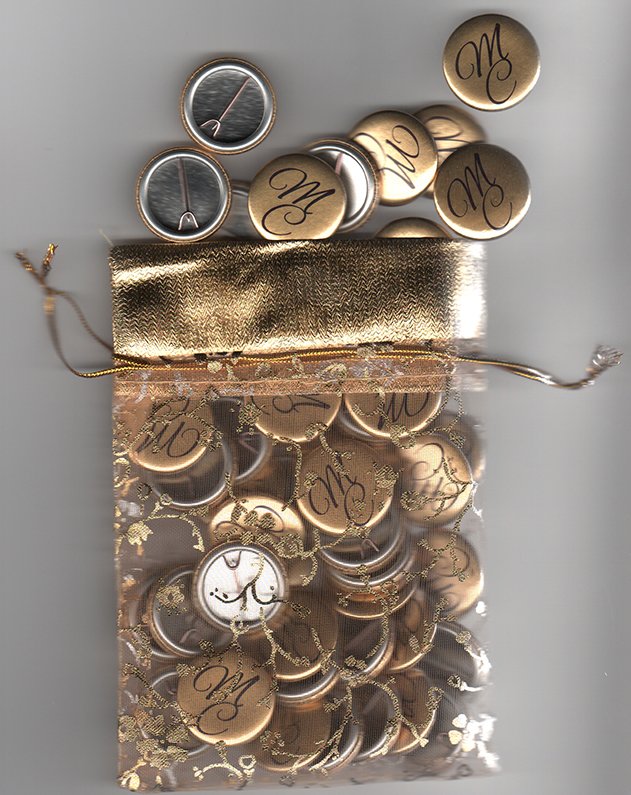 Don't you just love a good wedding?!
And it seems that a good wedding isn't complete these days without badges!
Whether as part of your invitation, for wedding favours, or simply to identify guests of the bride and groom, badges custom made to your wedding are becomig increasingly popular.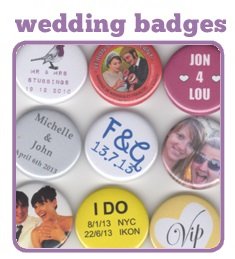 We can make badges to your own design so that they match your chosen wedding colours or theme. Some of our favourite badges have been for themed weddings including an Alice In Wonderland wedding and one for fans of the TV series, The Prisoner (each guest got their own numbered badge!).
We can also make
badges with a metallic finish
in a selection of colours including gold.
Or what about these
Game Of Thrones themed wedding badges
?
We love playing a part in making your Big Day extra special so if you want wedding badges made to your own design please get in touch!
Any questions? As always
info@buttonbadges.co.uk
Button Badges

Blog
return to our home page
Frequently Bought


Sparkling diamond metallic finish badges!
Click Here